Maintain the Quality of Your Potato Crop in Storage
Whether you are storing seed-stock for future planting or a market crop for sales, Oxion Air can be an important addition to the present aeration routine in your storage facility. Oxion Air, in conjunction with your existing aeration system, puts "ionized air" around your potatoes, reducing the potential for the growth of harmful fungi. It has been shown that potatoes receiving Oxion Air during storage maintain their quality longer.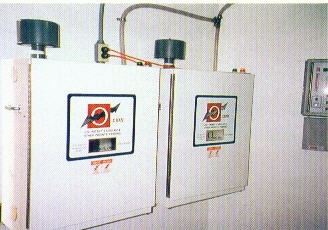 If you need additional information, please contact us.