Natural Gas Filters
The Gas Filter / Separator is widely used where clean and dry natural gas or air is required. The unit virtually eliminates problems associated with using unprocessed natural gas in internal combustion engines and all types of control valves.
It removes water, hydrogen sulfides, sulfur, iron sulfides, liquid hydro-carbons, and other contaminants from natural gas or air. The bottom portion of the unit is a free liquid knockout chamber and the upper portion is a chemically active molecular sieve. Most of the free liquids drop out in the lower collection chamber where it is periodically drained.
The remaining impurities, such as hydrogen sulfides, are absorbed in the molecular sieve. The expendable filter cartridge should be replaced annually, or more frequently, as filter service conditions warrant. The filters are available in 150 or 500 PSI working pressure with 1-1/2" or 1/4" inlets and outlets.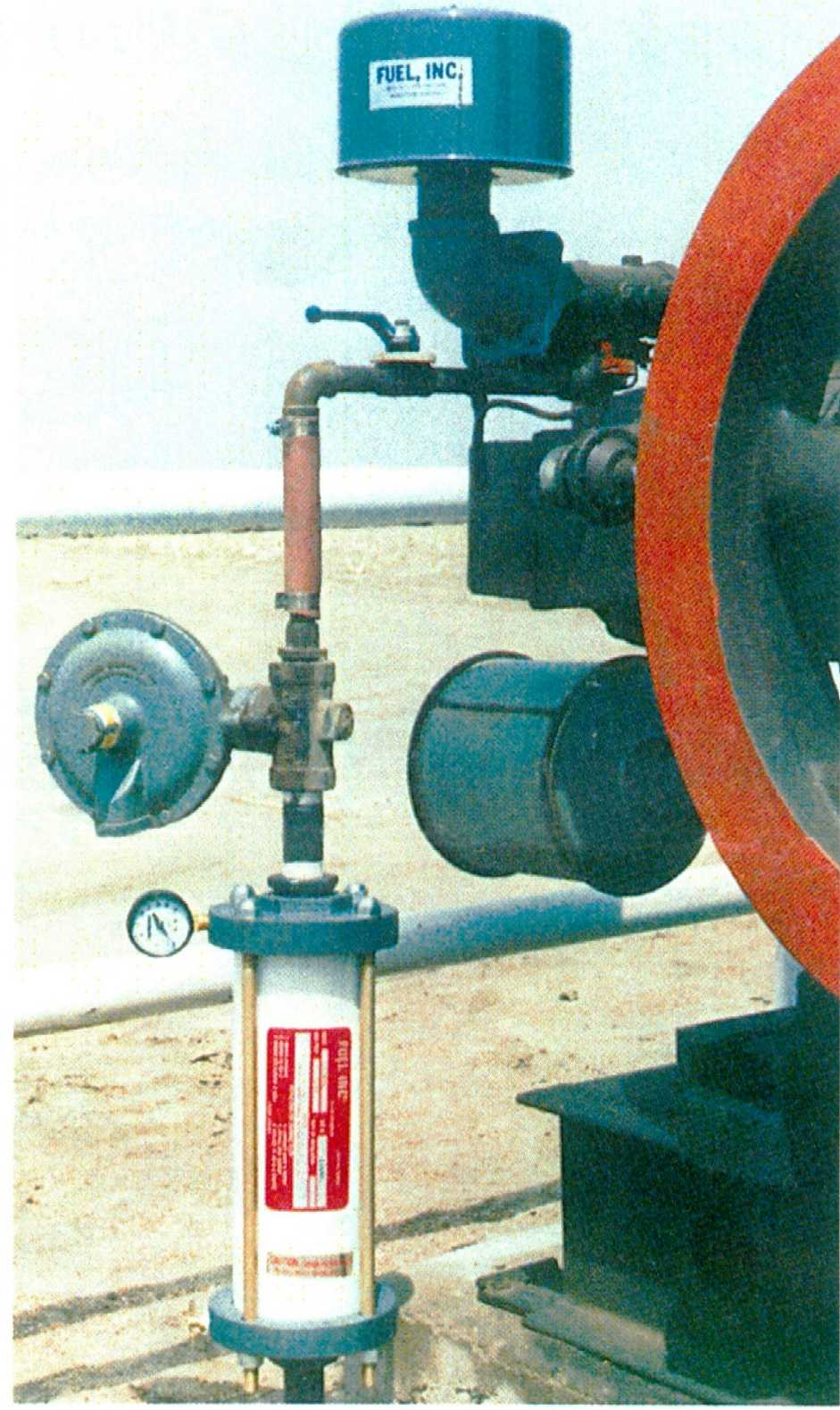 This filter can be used as follows:
M150, M500
Natural Gas Engines
Gas Compressors
Air Compressors
Gas Dehydrators
Separators
Oil Processors
Heaters
Treaters
J150, J500
Pneumatic Controls
Instruments Gas Controls
Automatic Dump Valves
Gas Meters
Automatic Control Valves
Automatic Speed Controllers
Chemical Injection Pumps
Catalytic Heaters
Call or email us for more information.